Business Conference
When it comes to managing events, executing a business conference is the most tedious and challenging process. It involves a series of pesky tasks that take months to almost a year for proper planning and managing. The conference ruckus often makes your team overlook some vital details and waste valuable time on trivial tasks.
And to help you organize the millions of questions pacing through your mind day and night, here are eight essential steps you must follow to plan a successful and profitable business conference:
Setting Your Vision Straight:
Every conference is born out of a vision that drives the theme and the purpose of the meet.
The theme must reflect the core message of the event while revolving around the business you and your attendees have in common.
Accordingly, every sub-event that you add to your agenda later should not deviate away from the core message and the theme.
Arranging for a Budget:
The safest way is to invest at your own risk if the event involves moderate expenditure.
If you're planning a wide-scale event that'll involve a significantly large number of attendees and for more than a day, then you'll have to make some phone calls, look for sponsors and investors who share your idea and field of business.
You can run fundraisers and campaigns both online and offline to raise some amount of your budget if not all of it.
Designing Your Business Plan:
Your business plan will deal with two crucial parts of planning, i.e., allotting budget and generating revenue.
The primary resources that will collectively consume your budget are:
The venue

Guest accommodation

Transportation

Catering

Speaker fees

Sub-event material resources

Online and Offline Promotion

Hired team members
And once you've designed the perfect pie-chart for your budget, it's time to figure out how you can earn back at least the expenditure which suffers heavy losses. The primary sources of revenue in such events are:
Entry tickets

Paid Parking

Snacks and eatery

Sample products
Assembling A Management Team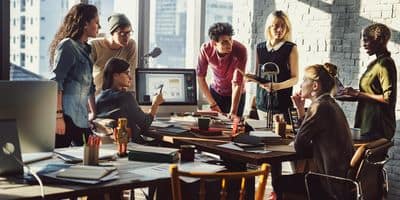 The number of hands you'd be requiring for helping you throughout the process is probably way more than what you're expecting.
A small event can be managed by the employees and friends you collect. Still, a big event with multiple activities will require some professional event planners who can guide your choices and decisions and distribute the numerous tasks evenly.
Fixing a Venue:
Now that you have a rough idea of your budget and everything you expect to put together in your event, its time to find a place where you can make it happen.
You must decide on your venue based on the size of your expected crowd and the space all the sub-events might require, and not the other way round.
University campuses are ideal for a moderate size crowd as you can utilize the on-campus facilities and save a high cost on seating arrangements.
You can go all-out and select an independent conference venue that provides catering Audio-Video tools and devices, and small arenas for sub-events and stalls.
Landing Top Speakers: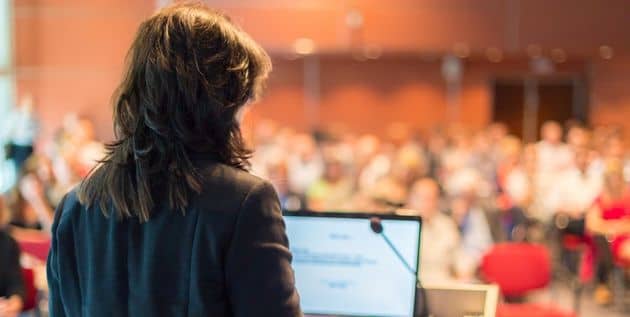 Your keynote speaker has to be someone well-experienced and known in your industry. A lot of successful people in business accept paid conference talk offers today and you need at least one.
However, it is still okay if you can't find a famous speaker, you can always ask a highly-experienced enthusiast who can prove influential, like your boss, or some higher-ups who you find influential.
The goal is to create a diverse panel of speakers who can each provide a unique perspective on your event's core message.
Setting Up An Agenda
Each one of your attendees is a human being, and we have limited energy and attention span.
Every talk and event on your agenda should be limited respectively in time and energy usage (both mental and physical).
Also, the events must cater to the specific age group and type of personals who will be attending.
Mentally walk through your agenda as an attendee and see if it impresses you. If not, then you need a different approach.
Promoting Your Conference
Now that all is set, it's time to let the world know.
Well, not the entire world exactly, keep you online, and offline marketing strategy limited to your business domain and your state or country at most.
Unless you're planning a world conference, your social media ad campaigns and paper advertisements should be strictly limited to a particular region.
Keep your promotions simple, professional and don't forget to highlight the theme and the key speakers in your ads.
Following Up With Your Attendees:
Regardless of the turnout and success of your conference, this step is something that can ensure a better result for your future events.
Ask your key speakers to provide testimonials in the form of social media posts and follow up with your attendees.
Take their feedback on the events and ask for more suggestions to help you improve your future event planning.
We know, it isn't easy. Business conferences require a different set of research and skills to plan and manage as compared to any other type of events. Only a professional corporate event planner can help you successfully execute such an event with optimized agendas and assured revenue generation plans. And finding such adept corporate event planner in Pune can prove to be a daunting task. Which is why, we, at Resources Groups, provide utmost hospitality to our clients throughout a project and help them with the most innovative strategies for executing large-scale corporate events in Pune. You can learn more about our out-of-the-box event planning work on our website.