Tips for a Classy Birthday Party Event
August 27, 2020
Birthday Party Event
Hosting a birthday party, whether for a child, teen or adult requires more than just showing up and smiling, though both are certainly required. It involves laying the foundation for a successful party by determining the type of party you're going to throw and planning the details, such as the food, drinks, entertainment, and decorations. It also involves knowing the proper party-hosting etiquette, which starts with the invitations and ends with the "thank you" cards, so your guests leave happy and excited to attend your next party.
Deciding Party Type and Style
1.Create a budget and stick to it
Knowing how much money you have to work with will help determine the location of the party and how much you can afford to spend on entertainment, food, drinks, decorations, party favors and supplies. Without a budget, you run the risk of overspending and not enjoying the party, both of which you certainly want to avoid.
To help create your budget, use free-spending tools that can be found at Manilla.com, apps such as Party Budget Tracker, or go to some other tools or maybe on websites for help.
With teen parties, be prepared and budget for friends of friends to attend
2.Decide upon a location, date and time
Choose a location that the guest of honor would most enjoy or feel most comfortable being at. This might be at your home, another's home or a place in the community, such as a restaurant, country club, bar, park, gymnasium, etc. If you're thinking about hosting it at your home, ask yourself if you're prepared for the responsibility that entails, particularly if it's a children's birthday party. An entire first-grade class running around your two-bedroom bungalow is a lot to handle!
After you've chosen the location, decide on a date and time after confirming that it will work with (a) the location if it's not at your home; and (b) any special invitees.
If it's a children's party, keep it short. Two or three hours is plenty of time, especially for younger children, and plan toddler parties in the morning when they'll be in better spirits.
3.Pick a theme for the party
Children's parties typically have themes, and the invitations you send will relate to this theme. You'll need to decide on the theme first, and involve your child in picking a theme for his or her birthday party.
If it's an adult birthday party, a theme is also appropriate and even desirable. Attending a party as an adult often requires getting a babysitter, buying a new outfit, booking a car and so forth. Incorporating a fun theme is a great way to entice people to come to the party, and it's a conversation starter once people arrive
4.Create the guest list and sent out invitations
The guest list will be determined in large part by how many people your location and budget can accommodate. Make sure to determine these things before writing down names. After you've written the guest list, check with the guest of honor to make sure you haven't left off anyone he or she particularly wants there. The next step is to send out the invitations, whether paper or digital, at least three to four weeks in advance. Here are a few more tips on both guest lists and invitations.
Preparing for the Party
1.Enlist help if needed
Ask friends, your spouse, relatives, other parents, older children and so forth for help with such things as supervision, photography, and games. If you don't feel comfortable with this, and it's within your budget, hire a professional, a high-school student or your babysitter to help with the pre- or post-party cleaning, or to help during the party by serving food, supervising children and teens, or whatever you might need to assist you.
2.Make a master list of supplies
Your list of supplies will depend largely on the location and type of party, but one is necessary all the same. Outside of food and drinks, possible supplies include things such as balloons, party hats, signs, games, crafts, music, coolers, serving dishes, tablecloths, plates, cups, ice, extra toilet paper and utensils.
3.Decide on entertainment
The entertainment will depend largely on the type of party, its theme, and the location, but it's very important to keep those at the party engaged so put extra thought and effort into planning it.
4.Plan the food or menu
Depending on where you're hosting the party, you may or may not make the food yourself. In fact, if your budget allows it, you could have the food catered at any location. What's most important is that the food is appropriate for the people who are in attendance, while also keeping the theme in mind. Even if it's a children's party, don't forget the parents who may stay and make sure you have something for them to snack on and drink, too. Here are a few more tips.With children's and teens' parties, make sure you have more than you think you may need because they'll likely go through a lot. Avoid pumping younger children full of caffeinated beverages, which their parents will thank you for later. For adult parties, make sure you include non-alcoholic beverages, and label big-batch cocktails or punches to indicate that they contain alcohol. Always have more cups than you think you will need. You don't want to run to the store in the middle of the party.
5.Get your supplies
A week or two before the party, go shopping and get everything you'll need for the party. Some things, like fresh foods, will need to wait. But it's best to have everything else well in advance so if you need to have something ordered, you'll have time to make the order. Balloons, streamers, and party activities can wait as well.
6.Dress for the occasion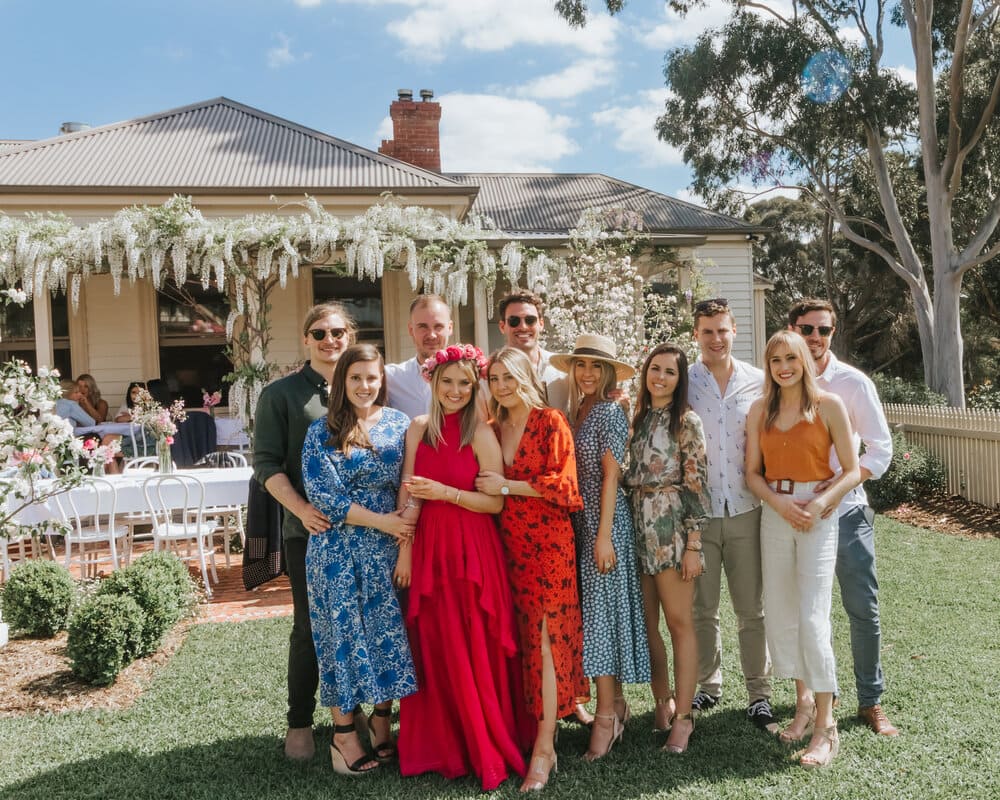 The last thing you want is to be in a chic outfit that's completely unsuited to chasing after children for two or three hours. Nor do you want to wear stilettos that may make your legs look fabulous but your feet ache an hour into your hosting duties. Choose your attire wisely so that you look nice and well put together, but also with a mind to be comfortable so that you're not a cranky host or hostess.
7.Give yourself time to settle before the party
Try to have everything in place at least 30 minutes before the party starts. That includes yourself. This will allow you to catch a breath and be more relaxed when you welcome guests and be more prepared in case guests arrive early. Doing this will set the tone for the rest of the party, and it will be a good tone.
8.Greet guests warmly
You should greet each guest as he or she arrives, hopefully by name. As the host or hostess of the party, it's your responsibility to make them feel welcome, to make them feel you're happy they are there. Offer to take their coats; show them around if you're able to; either receive the gift or explain where to put it; say thank you for the gift; and explain the plans for the party, if applicable.
Source: Wikihow + eveproindia